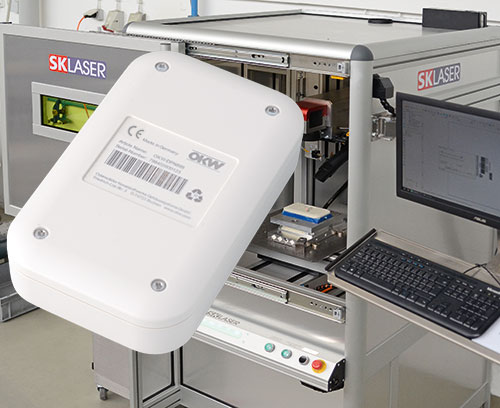 October 2019
OKW now offers laser marking for numerous plastic enclosures and components from its standard range. The Laser process is ideal for individual labelling, identifying or marking.
In particular, very small machine-readable markings, e.g. QR codes, barcodes, consecutive numbering of individual parts and individual texts, can be carried out quickly and easily with laser marking.
Suitable materials are: ABS, ASA+PC, ASA+PC-FR, PC, PA, PA GF as well as aluminum. The colours off-white, pebble gray, light gray, lava and black are particularly suitable for high-contrast marking - depending on the material.
Laser marking involves a color change on the surface. Dark and light plastics turn gray at the points being marked. Simply ask our sales team for more information. We will be very pleased to advise you!