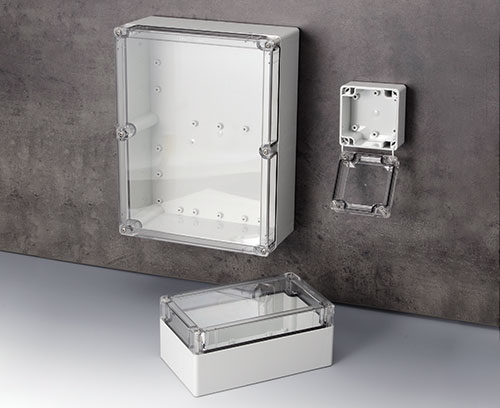 June 2020
The IN-BOX enclosure range has been extended with 16 new models in UV-stable polycarbonate with transparent top parts. Sizes range from 3.30" x 3.22" x 2.16" to 11.88" x 9.13" x 4.33". The transparent top offers several important advantage:
Displays can be fitted directly on the PCB, e.g. LEDs for system status displays are visible from the outside
Additional assembly and material costs for routing and wiring of components are avoided
No need to machine the top part to fit a window or the display directly
The high protection class remains unaffected.